Wheel hub bearings enable the wheels to rotate smoothly. NBP, one of the renowned Wheel hub bearing manufacturers, makes bearings that are essential safety components in the vehicle. The main purpose of using them is to sustain the radial and axial loads. NBP's bearings are designed to handle heavy loads that might be caused due to breaking, gravitation, or acceleration.
NBP's bearings are designed perfectly to reduce the friction between elements in motion. Wheel bearings are placed within the wheels of a vehicle to boost the efficiency of rotation. This type of bearing links the wheel to the axle and helps them to turn smoothly.
All that you need to know about wheel hub bearings
Wheel hub bearings are installed within the wheel hub. Every wheel has a hub, which is the center of the wheel. The bearings ride on a metal axle shaft. They are used to limit friction when the wheel moves. We make bearings that boost the performance of vehicles. They are made to support heavy loads.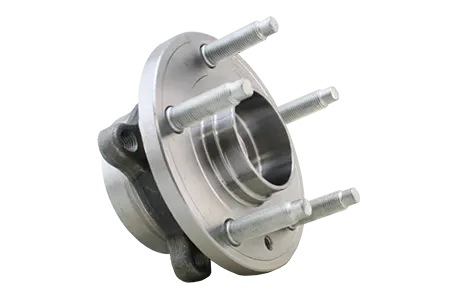 It is important to replace the bearings if they are worn out, as wheel bearings are an eminent part of any vehicle. If it gets damaged, it usually gives a signal by making noise. Hence, the vehicle owners can easily get to know when they should replace the wheel bearings.
Features
Resistant to weariness
Made from good material
Resistant to corrosion
Durability
Sturdiness
Less thermal expansion
Embeddability
Reasons to buy Wheel hub bearings from NBP

Reasonably Priced
NBP believes in offering high-quality bearings to our clients at the best price possible. We make strong and reliable bearings in our high-tech facility. However, our team thoroughly researches the market to set smart prices for the wheel bearings. We want to make our bearings easily accessible.

Effortlessly Made
Bearings should be made with utmost accuracy. Therefore, our team of experts spares no effort in making sure that they use the best techniques and tools to make precise bearings for a wide range of vehicles.

Unmatched Quality
Quality is NBP's core strength. Our bearings meet all the necessary quality standards. We have planned a thorough quality process. As one of the best wheel hub bearing manufacturers, we make sure that only the best quality bearings reach our clients.
We have a huge experience in the field of bearing manufacturing, such as taper roller bearings, and other types.