NBP is one of the most successful original equipment manufacturers (OEM) bearing providers. And the company manufactures and distributes bearings that are utilized in the production of other machines, tools, and vehicles. We strive to continuously expand our presence in the global market to meet the needs of a diverse set of customers across the globe. Bearings of all kinds, such as ball bearings, taper bearings, cylindrical bearings, and others, are among the products that NBP manufactures.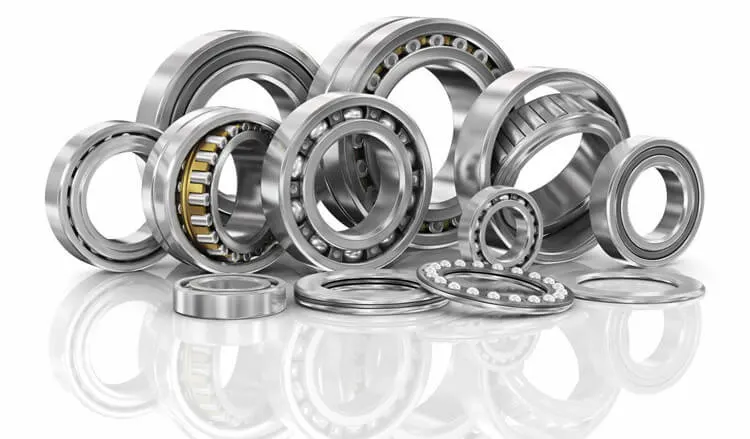 Why Should You Choose NBP to Be Your OEM Bearing suppliers
Because we provide OEM Bearing to our customers, our business has earned a very good reputation in this industry. We manufacture OEM Bearing by making use of high-quality base materials. The provided OEM Bearing finds widespread application across a wide variety of industries, including the pharmaceutical, water supply, and chemical industries, amongst many others.
We are hard at work providing a collection of first-rate products to our esteemed customers, and we can do so thanks to the vast experience we have gained in the field of business. We have chosen our staff members based on their qualifications, which include their prior work experience and familiarity with the relevant business. We express our immense gratitude to our more experienced associates, whose steadfast devotion and tireless efforts have been instrumental in raising our position in the business community to incredible heights.
Why Do Companies Choose Us?

1. Reliable Quality
At our company, we understand that providing reliable quality is crucial for our customers. We take pride in providing products and services that are dependable and consistent. Being one of the reputable OEM Bearing suppliers, we maintain the highest standards of quality control to ensure that our products meet and exceed our customers' expectations. Our professional and highly trained team of experts performs rigorous testing on all of our products to ensure that they are safe and reliable.

2. Very competitive rates
Customers are always on the lookout for the best deal, so businesses that offer very competitive rates are likely to thrive in today's fast-paced and competitive market. Our products are at very inexpensive rates that are carefully researched and analyzed in the market, as well as a deep understanding of the needs and wants of the target audience.

3. 100% genuine products
We use only the best materials and state-of-the-art technology to ensure that our products are of the highest quality. By being vigilant and doing your research, you can be sure that you are buying 100% genuine products that are safe and of high quality. You can ensure you get the best value for your money and avoid potential harm to yourself or others.

4. Very prompt service
We follow a streamlined process that allows us to complete our work efficiently and effectively. By offering prompt service, we help our clients to save time and get on with their busy lives. We are dedicated to providing excellent customer service, and we know that our clients appreciate our commitment to getting things done quickly and efficiently.
Today's Utilization and Value of Bearings
One of the most important kinds of elements that are utilized in vehicle parts is called bearings. Bearings are helpful because they can support activities on a variety of levels, including the wheels, the steering, and the transmission. You can learn more about the applications of bearings in the automotive industry.
Bearings are a common component in equipment, and their primary function is to decrease friction and facilitate the free and easy movement of moving components. These days, the proliferation of technological advances has led to the production of a wide variety of bearings, each of which has a particular function and set of advantages. Through the use of our products, such as the NBP brand of bearings, bearing fitting toolkits, trimmings, and greases, we can assist our cherished consumers across a wide variety of industries in continuing their operations without interruption.
Thus NBP, one of the leading OEM Bearing suppliers, has made it a priority to provide its clients with up-to-date, innovative, and highly effective.
If you are interested in learning more about our bearings products, such as Bearings for VOLVO cars, Tata Cars, and Maruti Suzuki Cars, we ask that you get in touch with us.