NBP, one of the leading OEM bearing suppliers, manufactures and supplies bearings that are used in the making of other machinery, tools, and vehicles. We are constantly spreading our wings in the international market by serving a wide range of clients globally. NBP makes a variety of bearings, including ball bearings, taper bearings, spherical bearings, and more.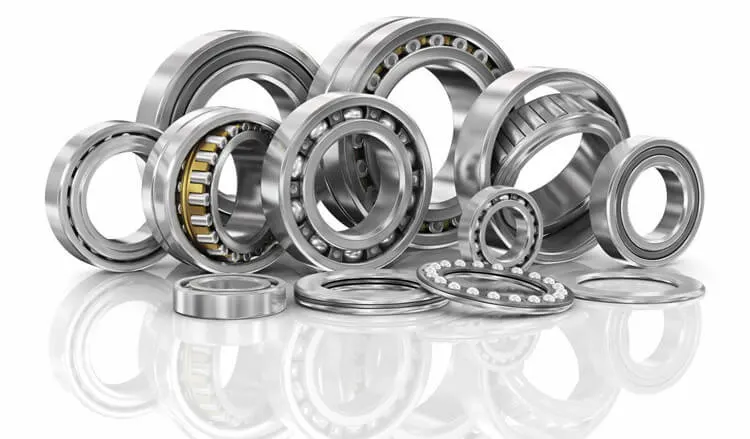 Why choose NBP as your OEM Bearing suppliers?
High-quality bearings are manufactured in large quantities in NBP's avant-garde manufacturing unit to suffice the needs of companies in various sectors. We are also known as a renowned manufacturer of strong and reliable replacement bearings for vehicles of several brands, including Tata, Mercedes, Volvo, and more.
Reasons to buy OEM Bearing from NBP:

Variety of Bearings
A key factor that makes NBP one of the most preferred OEM bearing suppliers is the fact that we manufacture a wide range of bearings for different applications. We supply bearings to automobile industries, agriculture industries, construction companies, and several other industries. NBP is an ideal one-stop-shop for companies who want to buy different types of bearings for different applications.

Strong and Reliable products
Our experts have tremendous industry experience. Therefore, they take all the necessary steps to make robust and durable bearings for our clients. Our bearings pass several quality tests before being supplied to our clients. Only strong and certified material is used to make our premium quality bearings.

Team of Experts
NBP is proud to have a team of professionals who have rich experience and knowledge of the bearing industry. They guide and support every process in the company. Eventually, their expertise helps us to make the finest quality bearings for our clients.
Usefulness of Bearings
A bearing is a small part of machinery or a vehicle. It is an element that is primarily used to restrict or reduce friction between moving parts. Therefore, any machine or tool that requires an element that minimizes friction generally uses a bearing. Our bearings are designed perfectly to aid smooth rotations. As a result, energy consumption is also reduced.
Common Uses of Bearings
Many bearings are very commonly used in our day-to-day products. Although, there are some specific bearings as well which are developed especially for specific machines and equipment. Bearings are installed in bicycles, cars, trucks, skateboards, electric generators, photocopiers, blenders, airplanes, refrigerators, air-conditioners, and more. They are also used to ease the rotating shafts of the gears and rotors. NBP, one of the best OEM bearing suppliers, supplies a wide range of bearings to different industries all around the world.
Please contact us if you want to know more about our bearings product.
Also, if you are looking for OEM Bearing suppliers, we are reliable wheel hub bearing manufacturers.