NBP is a leading manufacturer of bearings for Volvo cars. We have extensive experience in making replacement bearings for several luxury vehicles, including Mercedes, Volvo, and much more. Our strong and reliable bearings reduce the friction between two elements that are in motion. They aid component rotation. Our bearings are manufactured in a cutting-edge manufacturing facility with the latest equipment. We use the best quality material to make durable Volvo truck bearings and car bearings.
Benefits of using NBP's bearings for Volvo cars
Apart from friction, bearings are also used to prevent heat generation between the two moving parts. Also, wear and tear of the parts are reduced if good-quality bearings are used in machinery or vehicle. We design our bearings in such a way that lessens energy consumption because of low-friction rolling.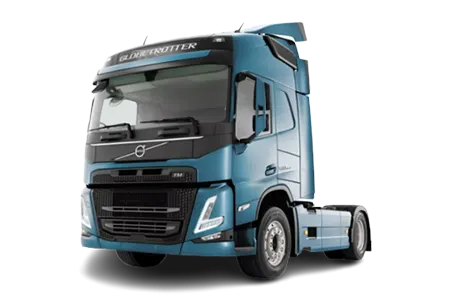 Features of our Volvo truck bearings
We design our bearings accurately.
They reduce the chances of breaking the moving parts.
We use corrosion-resistant material to make the bearings.
Our bearings are known for their high load-bearing capacity.
They have strong surface tolerance.
Our bearings are developed to easily handle heavy loads with proper alignment.
Reasons to buy Volvo truck bearings from NBP:

Impressive Experience
NBP has been in the bearings industry for a long time. We have served many clients all across the world. Therefore, we have very valuable experience to help you with the best set of bearings for your specific requirements. Our experts use their rich experience to make some of the finest replacement bearings in the automobile industry.
Immaculate Quality
NBP's bearings are made using the finest quality material and the best techniques in the industry. Therefore, NBP's bearings are capable of enduring heavy radial and axial loads. They are known for their precise self-alignment.

Sturdy and Long-Lasting Bearings
All the bearings manufactured in our high-tech facility are strong and reliable. They are designed perfectly to work for long durations in Volvo cars and trucks. We totally understand how important it is for the replacement bearings to last long.
NBP is a renowned supplier of a wide range of bearings. We make high-quality bearings for many automobiles, including Volvo Cars and Trucks. We also make bearings for many other industries, like construction, mining, agriculture, and much more.
Feel free to contact us to know more about replacement bearings.
We are also the best Mercedez Benz truck bearings manufacturer in India.