Wheel bearings are small but very useful parts of vehicles. A vehicle with worn-out bearings can't function properly. Therefore, the owners need to replace the bad bearings as soon as they find out they are worn out. NBP is a renowned manufacturer of top-quality Tata car bearings and Tata truck bearings. If you want to replace the bearings of your Tata vehicle, then you are at the right place. We make top-quality bearings for vehicles of various brands, including Tata cars and trucks.
Significance of NBP's Tata truck bearings
NBP's bearings are ideal for replacement purposes. They are designed immaculately by our industry experts to flawlessly fit in the Tata vehicles. The impeccable design and top-notch quality of our bearings make us a leading choice in the industry for replacement Tata truck bearings and car bearings.
Our research and development team spares no effort in coming up with the most useful insights when it comes to making bearings for modern vehicles. Innovation is at the core of every operation at NBP. Thus, we keep upgrading and modifying our manufacturing and quality-checking facility to deliver high-quality bearings.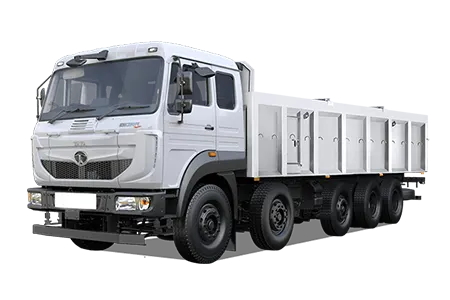 Reasons to buy Tata car bearings from NBP

State-of-the-Art Manufacturing and Packaging Facility
Bearings are manufactured using certified materials, machinery, and processes in our high-tech manufacturing facility. We have installed some of the best machinery in the industry to perfectly design the bearings for high performance. The use of modern technology and techniques help us make bearings at a quick pace.
Apart from having a cutting-edge manufacturing facility, we also have a high-tech packaging facility. We ensure that we pack and supply bearings in the safest manner possible.

Stringent Quality Tests
A modern manufacturing center is developed specifically for making premium quality bearings. We also have an especially dedicated quality assessment center. NBP's replacement Tata bearings for cars and trucks undergo several durability and strength tests. Only the top-quality replacement Tata car bearings and Tata truck bearings that successfully pass all the quality assessments reach the user.

Unmatched Pricing Plans
We focus primarily on offering products to our customers at the best price possible. Our replacement bearings are sold at reasonable prices to our regional, national, and international clients. We aim to help you get maximum value by buying our bearings.
Contact us to know more about NBP's replacement Tata truck bearings and Tata car bearings.
The role of bearings used in vehicles is always important, due to which we make bearings for maruti suzuki, trucks, and cars.