If you own a Maruti Suzuki, you know how important it is to keep it running smoothly. And bearing is one of the most important components of your car's engine. They are responsible for reducing friction, supporting the load, and enabling smooth rotation of the car's moving parts. Are you interested in purchasing bearings of superior quality for your Maruti Suzuki? If the answer is yes, then you should consider working for NBP.
NBP has proven itself as a leader in the field of precision bearings. Shops can gain a significant competitive advantage from NBP's extensive knowledge as a result of the company's many years of experience in the production of Bearings for Maruti Suzuki. Strong bearings manufactured by NBP are used in a variety of vehicles to ensure that the wheels can revolve freely. Our Maruti Suzuki bearings guarantee minimal interference. We work hard to develop bearings that are up to the challenge of hefty weights.
Use the Robust Bearings for Maruti Suzuki From NBP
Bearings for Maruti Suzuki are one of the many products that our company can provide to customers, thanks to the expertise of our trained professionals. Our experienced professionals manufacture the provided module by using cutting-edge technology and high-quality raw materials.
Our quality assurance specialists perform a comprehensive check of this section using a variety of criteria to ensure that it is delivered to customers without any problems. The products are offered in a variety of dimensions and completions so that we can fulfill the specific requirements of each of our customers. Our products are designed to be simple to assemble, have a high-quality finish, and have a robust build.
Our business is a frontrunner in the bearing sector because we offer a diverse selection of products that are renowned for both their quality and their level of performance. Our company has been a supplier to some of the most reputable manufacturers in the world for several years, and we have been steadily broadening the scope of our product offering to accommodate the requirements of the marketplaces of today.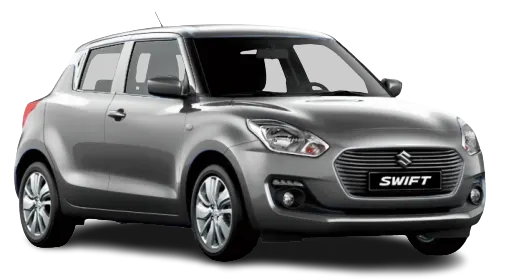 Why Buy Bearings from NBP?

1. Original Products
We only stock trustworthy parts made by our excellent team. You will be able to determine from this whether the product will be worth the money you spend on it and whether it will last long enough for you to finish the task.

2. Reasonable Prices
The costs associated with repairing a damaged automobile can be substantial. Why should you consider using our products? Because of how our products have been created, which complies with the most recent technological developments, they can provide the highest possible level of both effectiveness and dependability.

3. Wide diversity
When it comes to bearings products, we have something available for every customer. We have a variety of bearings available, including ball bearings, thrust bearings, and roller bearings. Our team will be delighted to assist you in locating the bearing that is most suitable for the task at hand.

4. Huge Experience
Bearings for a wide variety of vehicles are expertly crafted by our team, which has extensive experience in the industry. We want to ensure our customers are happy and satisfied with their purchases.
Why Partner with Us?
We have a strong foundational infrastructural basis to sustain us. Our infrastructure is made up of various departments, including Sales & Marketing, Distribution & Packaging, Procurement, Manufacturing, Quality Testing, and more. Every apartment is built with the necessary advantages and managed by a team of professionals with an abundance of relevant experience. And all this makes us one of the leading manufacturers of bearings for Maruti Suzuki.
In the production process, Lubrication is performed at regular intervals on all of the apparatus and equipment that has been installed in the production area to achieve a high level of productivity in the production process. In addition, we provide our employees with essential training workshops and programs designed to develop their skills to improve their knowledge and abilities.
As a business that specializes in flange mount bearings, NBP understands the importance of providing its customers with products that have been thoroughly examined to ensure their quality.
Bearings are something that we provide for our customers at a very large scale with unmatched best quality. We have stock available in every size. Get in touch with us if you are interested in purchasing Maruti Suzuki and Tata Vehicle Bearings at a competitive price.