NBP is a leading Bearing exporters India and provider, and their products are available at competitive prices despite their superior quality. Extensively known as the best bearing manufacturers India, NBP understands the multiple demands and uses of bearings in a variety of industries and provides bearings that follow all specifications and have a high survival rate even when placed in the harshest of circumstances.
Leading and Most Reliable Bearings Exporters India
Being one of the leading bearing suppliers India, NBP offers a variety of bearings that is both dependable and long-lasting. And they tend to reduce the costs associated with running a business. It is all thanks to the experienced professionals who make up the NBP team.
They are the ones who manufacture and supply bearings while keeping in mind the shifting conditions of various industrial sectors. They are suitable for any setting due to their wide availability in a potentially infinite variety of shapes, sizes, and forms. NBP guarantees the greatest quality of bearings by manufacturing products with characteristics such as anti-corrosion, high resilience, and adaptability.
We offer a variety of solutions suitable for a variety of applications
We have developed a system that saves time and reduces operational expenses by lowering friction between metals and incorporating modern bearing technology. This system also saves time. It's our priority to offer our consumers value-added services such as comprehensive bearings fittings and maintenance-related solutions.
We place a strong emphasis on continuous development throughout the supply chain to minimize diversity and mistakes, as well as to ensure that our processes are environmentally sustainable.
As one of the renowned Bearing companies in India, we offer comprehensive engineering services and technical assistance, from bearing application evaluation to individualized product development, among other things. Based on the requirements, we personalize our products so that they meet the greatest possible technological and commercial standards.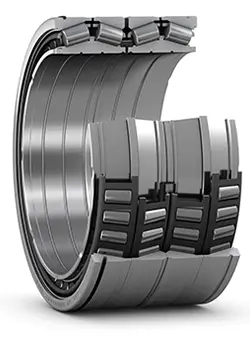 NBP is a leading provider of friction reduction technology that originates from the eastern region of India. We have experience delivering high-quality products on time and within budget across a wide variety of business categories. We have built a strong reputation thanks to our extensive stock, continuous efforts, and ongoing adoption of innovative technologies to improve our services.
Comprehensive Quality Tests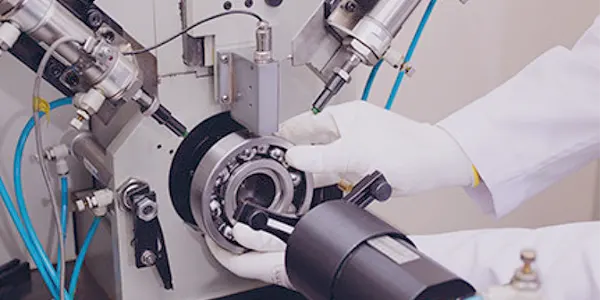 The high quality of the products we offer is one of the most significant factors that contribute to our status as one of the most well-known bearings suppliers in India. It is essential to use bearings of high quality to ensure that a machine or vehicle in which the bearing is installed will operate smoothly. Therefore, NBP manufactures bearings of the highest quality, which enhance the general functionality of the equipment and the vehicle as well as its overall effectiveness.
They serve to save energy by reducing the amount of friction that occurs between the spinning components. Before being shipped out to customers, each and every one of our bearings is subjected to a battery of stringent quality tests. The fact that we have a quality testing process that is highly streamlined is a primary contributor to the fact that we are one of the most sought-after bearing companies in India.
We have been manufacturing and supplying quality Bearings for Automobile Industry for several years. Building meaningful connections and lasting friendships with our esteemed customers is an important part of the business. Your competitive advantage lies in the fact that we are accessible across the entirety of India through our numerous operational regional locations. We are a Bearing exporters India for all manner of industrial and large machinery, including ground moving equipment.
If you are interested in purchasing bearings from one of the most prominent bearings exporters India, please get in touch with our team of bearings specialists as soon as possible for additional information regarding products, pricing, and manufacturing strategies.